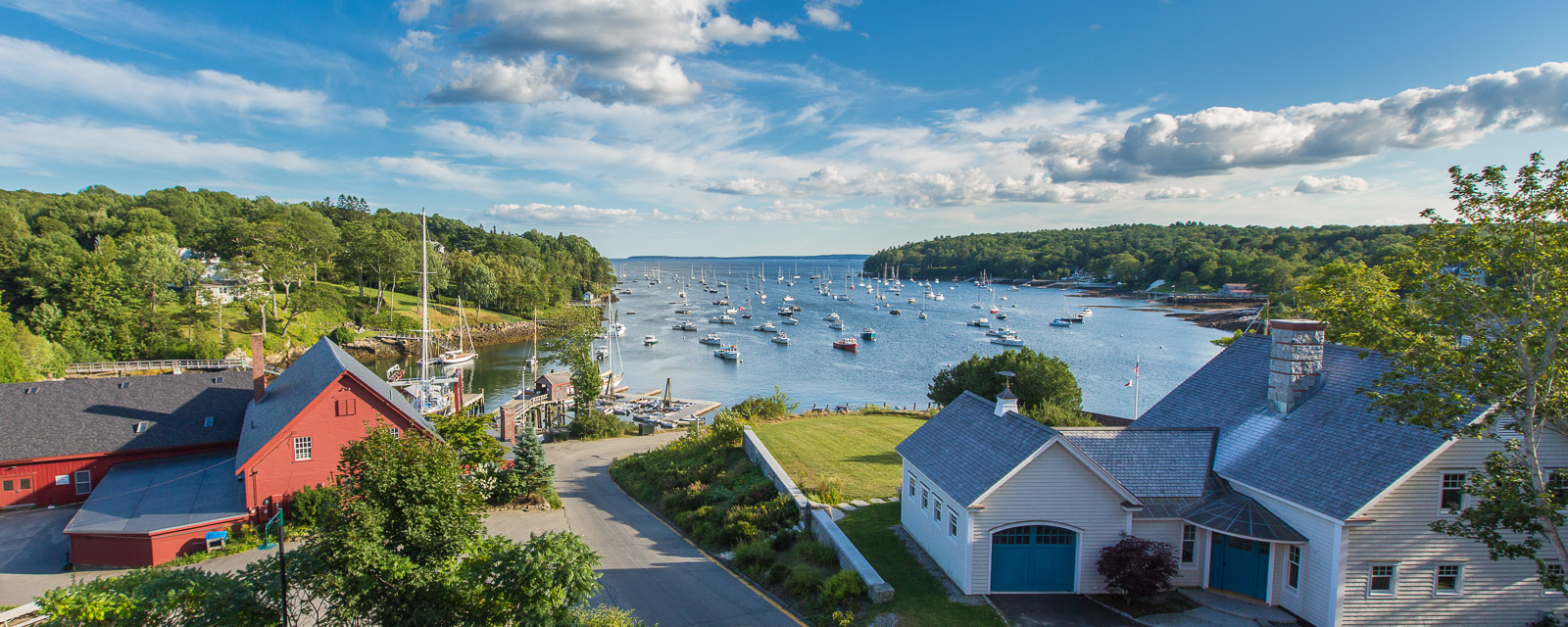 an historic event space overlooking Rockport Harbor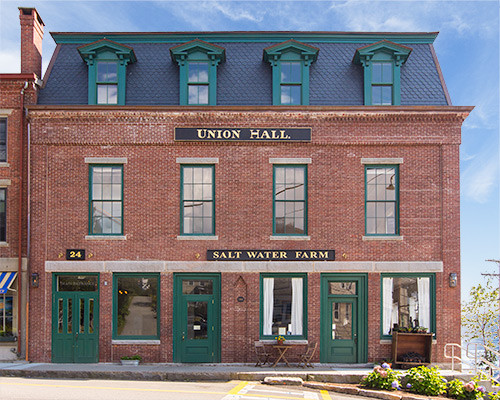 The beautifully restored Union Hall is the perfect venue for couples dreaming of a classic New England wedding. While you admire the breathtaking views of sailboats on the picturesque Rockport Harbor, your guests will enjoy a warm coastal breeze as they stroll through one of Maine's most charming seaside villages.

Our Story:
Once a gathering place for town meetings, Union Hall is now a venue for your closest friends and family to get together in celebration. Built in 1856, this historic property has a colorful history, including housing the Rockport Post Office, working as a barrel factory, and standing as a grand private residence.

Weddings & Special Events
Nestled within a quaint New England town, Union Hall is a blank canvas with a beautiful backdrop, waiting for you to transform it for your big day.
Love the idea of a modern, contemporary theme with a touch of historic charm? Hold your ceremony at the nearby Rockport Opera House and take a photographic, scenic walk through  town to your reception at Union Hall. Or, perhaps a beach wedding at the Rockport Marine Park with a romantic, seaside reception is more your style. Either way, Union Hall's harbor views and interesting history make this a unique place to get married in Maine.
In-house catering is provided by Executive Chef Andrea Barbour of 16 Bay View Hotel, part of the Bay View Collection. Andrea can offer a variety of menu options to meet just about any preference or budget. Catering can also be offer by Chef Sara Jenkins of ​Nina June Restaurant, located on the main floor of the Union Hall building. Nina Junes offers a Mediterranean focussed menu that incorporates Maine's locally-grown, bountiful harvests.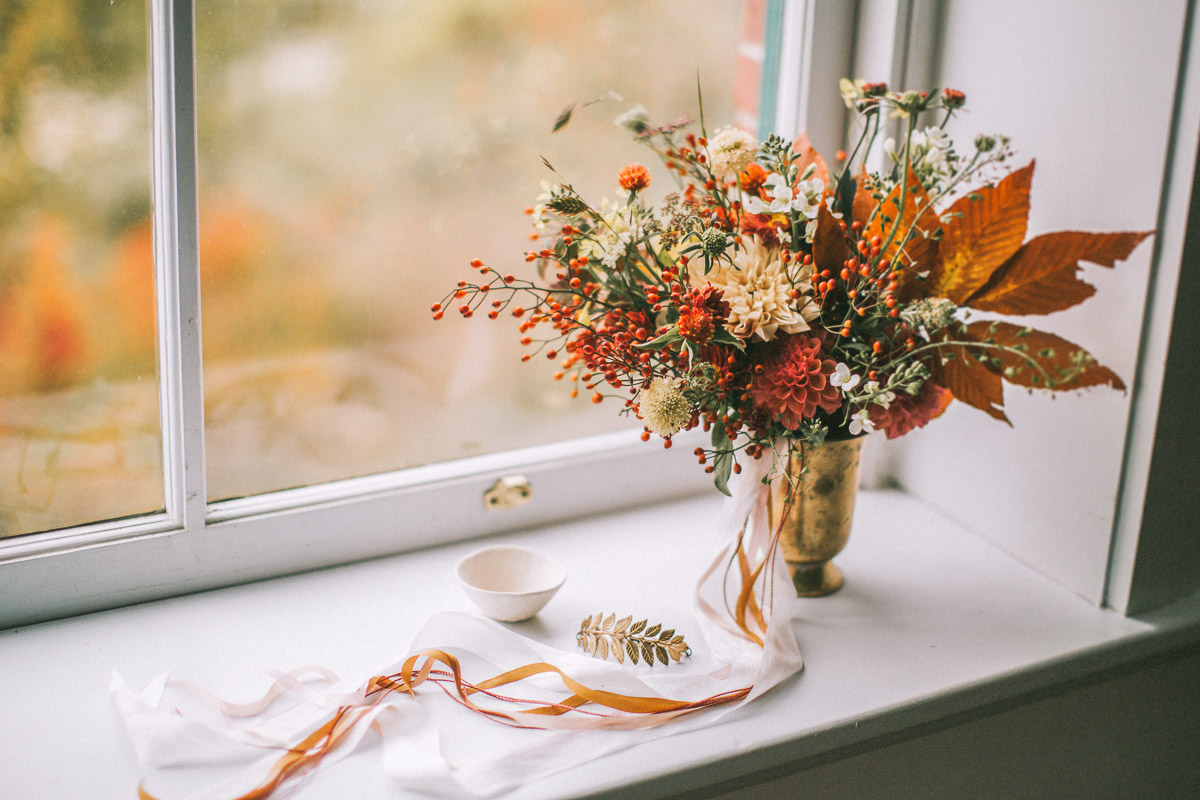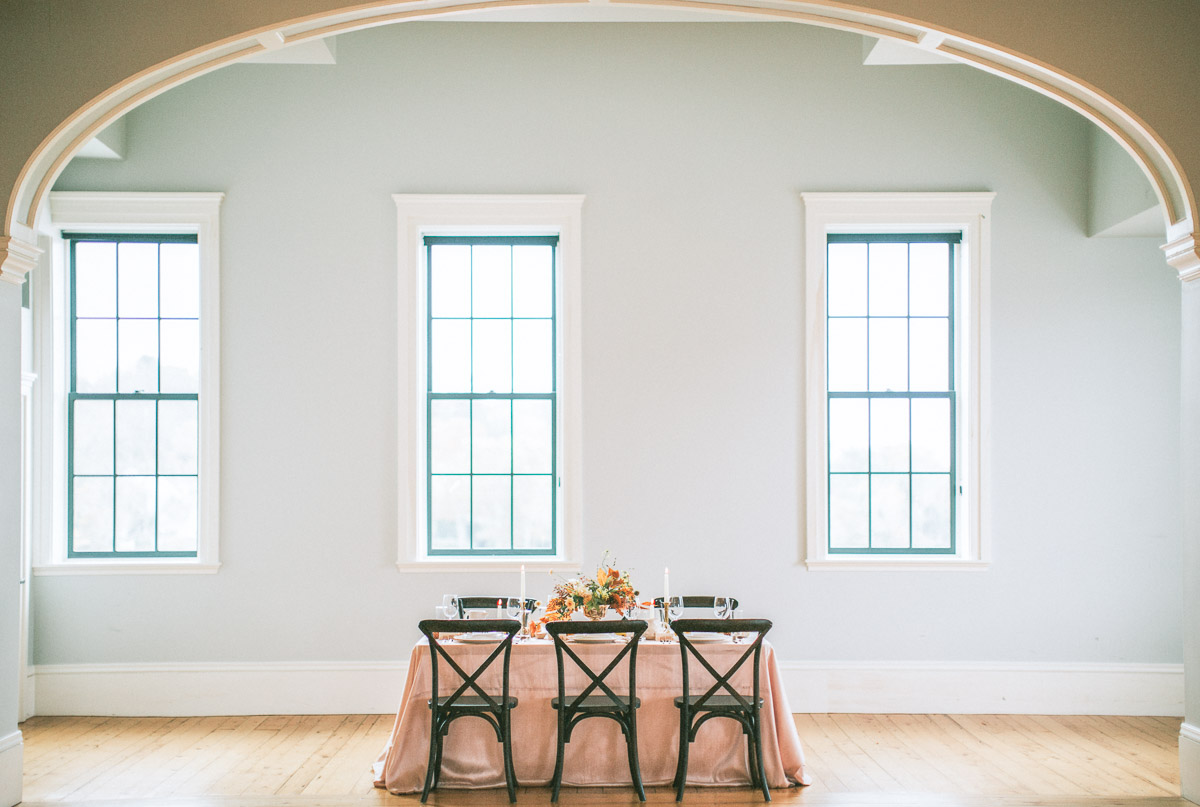 Union Hall is also available for special events, rehearsal dinners, intimate concerts, and fundraising galas, contact us for more information.